Purple Punch/Purple Gas Greenhouse
$5.00 – $450.00
Lab Tested- 100% Organic!
Purple Punch/Purple Gas: A phenotype of our Sour Diesel hemp strain Purple Punch/Purple Gas has a pungent nose with beautiful purple trichomes and hairs.
Incredible dense sticky nuts that are sweet and earthy with hints of spice. Buds typically acquire vibrant hues of lavender that further justify the name.
Purple Punch has over 24% total cannabinoids and 18.98% CBD. Our hemp is tested by a third-party lab and is screened for microbes, pesticides, and chemicals.
Our CBD products are analyzed for purity & active cannabinoids. Each of our products comes with a certificate of analysis.
Description
(Insane Pungent Citrus Terp) hand-trimmed. Very Limited Stock.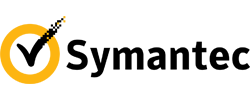 Only logged in customers who have purchased this product may leave a review.