Jon Snow
$8.00 – $700.00
Lab Tested- 100% Organic!
Jon Snow CBG: Our newest and highest testing CBG hemp strain is Jon Snow. Grown in Oregon in
a light deprivation environment and completely hand-trimmed this is truly some beautiful CBG
flower. With terpenes that smell of orange peels and white trichomes, it really stands out. With
total cannabinoids over 21.7% and a CBGa percentage of 20.78%, this flower stands above the
rest. Also, it has an extremely low .166% total THC percentage making it perfect for those
looking for products under total THC. Our hemp is tested by a third-party lab and is
screened for microbes, pesticides and chemicals. Our CBD products are analyzed for purity &
active cannabinoids. Each of our products comes with a certificate of analysis.
Description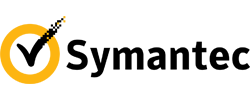 Only logged in customers who have purchased this product may leave a review.