Shirley Temple
$5.00 – $250.00
Lab Tested- 100% Organic!
Shirley Temple: Coming from the Cherry family of Hemp strains is Shirley Temple. Darker buds with hints of cherry and chocolate this flower is a popular early harvest strain.
Shirley Temple boasts a robust CBD percentage of 12.99% and over 17.6% total cannabinoids. Our hemp is tested by a third-party lab and is screened for microbes, pesticides, and chemicals.
Our CBD products are analyzed for purity & active cannabinoids. Each of our products comes with a certificate of analysis.
Description
(SEEDLESS OUTDOOR) Very good nug structure and excellent machine trim. A nice buy at the price.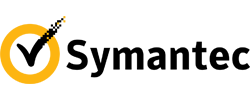 Only logged in customers who have purchased this product may leave a review.