If you have been searching for different ways to enjoy premium CBD flower, then keep reading while we break down some of the most popular ways that people are using premium CBD flowers! You probably wouldn't realize it, but one of the most popular ways that people are enjoying CBD is by using premium CBD flowers. In the following article, we're going to break down what premium CBD flower is, and some of the most popular ways that people around the world enjoy CBD flower. Enough from us! Let's take a look at what CBD flower is and some of the popular ways that people are using CBD flowers around the world and across the United States.
What is Premium CBD Flower?
Premium CBD flower is the bud or flower of the hemp plant. Hemp and marijuana are both parts of the cannabis sativa plant family, but while both plants look and smell the same, they each have their unique properties. Hemp plants are naturally high in cannabidiol (CBD) but low in tetrahydrocannabinol (THC). Hemp plants contain less than 0.3% THC. There are over 113 different cannabinoids in the hemp plant which have been identified so far.
THC is the psychotropic compound in marijuana. CBD is non-psychotropic. What does that mean? It means that CBD isn't going to get you high. CBD flower is where most of the CBD is concentrated in the hemp plant. It's a natural way to get your daily serve of CBD without having to worry about any additives or chemicals that may be used during the extraction and manufacturing process.
CBD flower is 100% natural. Nothing added pure CBD.
What are some of the different ways people use Premium CBD Flower?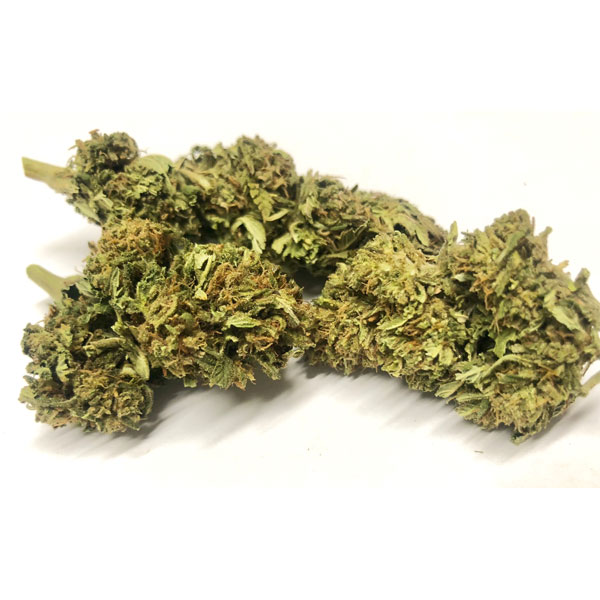 One of the best things about premium CBD flower is how truly versatile this natural compound is. The different ways that you can use CBD flower every day is why so many different people enjoy using CBD. You aren't just limited to one delivery method. There are a variety of different delivery methods to choose from, including:
Roll-Ups and Papers – One of the most common and traditional ways that people choose to smoke CBD flower is by rolling their CBD flower up it up into a rolling paper. It's a fast and effective way to smoke CBD flower, but it's not the healthiest.
Water Bongs & Pipes – Another extremely popular method is smoking fresh CBD flower in a water pipe (bong) or traditional pipe. You need to grind up the CBD flower with a grinder to ensure that it burns evenly first. Traditional pipes are fast and effective, but bongs with water add an additional filtration layer that ensures that you get a cooler and smoother hit. Like rolling papers, bongs and pipes aren't the healthiest options because the CBD is ignited.
Vaporizers – Vaping is an exciting new way that people are smoking or vaping premium CBD flower. First, you need to grind up the CBD flower to ensure that it heats evenly. The ground CBD is then placed into the chamber of the electronic vaporizer. The CBD flower is heated up to the point where the cannabinoids turn into a vapor, but not hot enough to see any combustion. You then inhale the vapor. Many people believe that vaping is a healthier and more economical alternative to traditional smoking methods because the CBD isn't overheated.
Edibles – Fresh CBD flower can be added to a variety of different recipes and eaten directly if you don't like the idea of vaping or smoking it. There are a variety of different techniques and recipes for making your own CBD edibles from fresh flower available online. When you eat CBD, it passes through the digestive system. It takes longer for the effects to be felt, but the effects last longer. It's a discreet option for people that can't smoke or vape CBD throughout the day.
Premium CBD Flower Conclusion
Hopefully, now you have a much better idea of what premium CBD flower is and how many people enjoy using premium CBD flower. While we are beginning to understand more about CBD flower, more studies are required before we fully understand this natural compound. If you are currently using any medication, it's important to speak with your doctor or healthcare professional before trying CBD flower for yourself. If you have any questions about any of our CBD flower, then please don't hesitate to contact us directly.