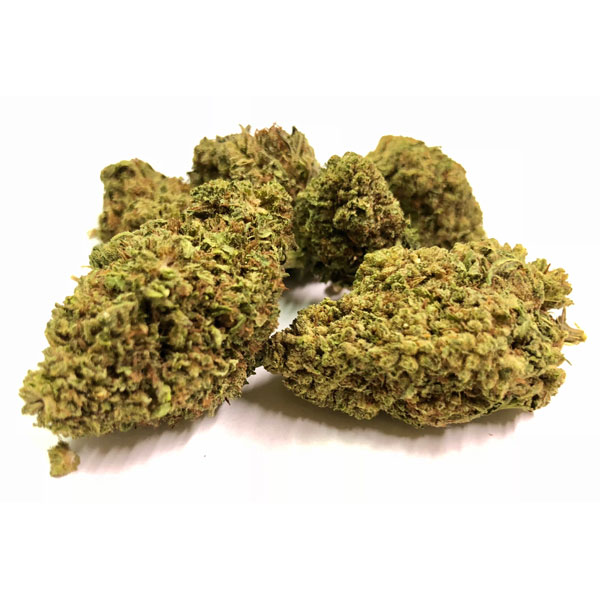 Hemp Flower contains 0.3% or less of Delta-9-THC. At CBD Flower USA we offer a variety of high-quality strains, which comply with federal and state regulations. You will find a wide selection of CBD Flower which ranges in cannabinoid potency and price.
Advantages of Buying Fresh Hemp Flower Buds from us:
15% moisture consistency or less

Complete Terpene Analysis

Strains with COA contain 10% to 15% CBD

Quality assurance testing
Shipping
Choose to ship your product via standard or priority post. All packaging complies with industry standards to ensure your CBD bud arrives fresh and ready to use. Our CBD hemp flower is packaged and shipped in either glass jars or sealed stand-up pouches that are insulated. The packaging will contain a label that has the lot numbers, licensee information, and ingredients.
What Does CBD Hemp Flower Do?
Hemp flower promotes a healthy lifestyle by supporting balance. This supplement is not regulated by the FDA, and there are ongoing studies on CBD Flower products. You should always check with your doctor or herbalist before adding any type of supplements to your routine.
Also, be aware that Hemp bud may affect people differently. Therefore, it is suggested that you start out with a low dose and work your way up. This will allow you to understand what Hemp CBD Flower can offer you.
CBD works in a variety of ways by targeting different receptors in the body and mind. The methods in which you take Hemp flower can also have an effect on the overall potency and balance. Keep in mind, these products contain 0.3% THC or less, so they comply with regulations and offer balance without psychoactive effects of cannabis.

Why Should I Choose Hemp Flower Over Other Hemp-Derived Products?
The market is flooded with Hemp-based products. There are various levels of CBD products that consumers should be aware of.
Broad-spectrum

– contains terpenes and other cannabinoids

CBD Isolate

– pure CBD extract

Full-spectrum – contains only the compounds that naturally occur in the plant that they were extracted from CBD, terpenes, flavonoids, cannabinoids, and THC
Understanding the differences can help you choose the right products. Choosing a full spectrum plant extract will ensure the plant's terpenes and cannabinoids work together in harmony.
Consumption Method of Hemp Bud
Edibles

Smokables

Vape juices

Tinctures

O

intments

CBD oils

Hemp cigarettes
Best Way to Consume CBD Flower
The best way to consume CBD Hemp Flower will highly depend on you. The most popular way is through ingestion, as this allows your metabolism to break down the CBD molecules over an extended amount of time. This occurs because the product will travel through the liver before making it to the bloodstream. Ingestion can occur through oil or by adding hemp flower to your food directly.
The Future of CBD Flower
With the passing of the Farm Bill in 2018 legalizing hemp-derived products, the CBD industry has become increasingly popular.
While there are revisions coming into effect for the Farm bill, it is still suggested that the hemp industry will only continue to grow in population. According to some analysis, researchers suggest that the industry will reach estimated sales of $22 billion by the year 2022. In fact, many speculate that the CBD market may surpass the cannabis market. Check out our blog about CBD business opportunities.
Setting all speculations aside, it proves that CBD is a highly sought-after product and will only continue to grow to offer even more to consumers. More and more CBD companies are popping up all over the nation.
Sourcing Quality CBD Flower
There are thousands of vendors who offer CBD Hemp Flower products, but CBD Flower offers a unique experience for consumers. We offer a variety of hemp strains. Plus, our flowers are 100% organic and go through rigorous testing to ensure compliance, safety and user experience all remain intact. Buds are packed in a commercial kitchen. Prioritizing sanitation, commercial-grade equipment, and health department licensing.
Hemp Flower FAQ
What is Hemp Flower?
Hemp flower comes from the female cannabis Sativa plant once it reaches full maturity. They contain a variety of phytocannabinoids, which include cannabidiol (CBD) and cannabigerol (CBG). Both the terpenes and flavonoids within the flower are directly responsible for the flower's aroma.
Is Hemp Flower Legal?
In order to comply with the 2018 Farm bill, all hemp-derived products containing 0.3% THC or less are now legal in all 50 states. Our products are rigorously tested to ensure they comply with industry standards.
Does Hemp Flower Contain THC?
Yes, hemp may contain different levels of THC. However, they must contain 0.3% or less of THC to be legal.
Does Hemp Flower Contain CBD?
Hemp flowers are high in CBD (cannabidiol) and low in THC (tetrahydrocannabinol). There may be different levels of CBD in each strain, but hemp flower will contain some level of CBD.
Can You Smoke Hemp Flower?
Hemp flowers can be smoked or vaped. See our list of other consumption methods above.
Does Hemp Flower Have Buds?
CBD Hemp flower is often referred to as Hemp bud. Hemp plants that are flowering will produce a bud. The plant will produce clusters of buds known as a cola. The buds are responsible for containing the highest concentration of cannabinoids and terpenes. Many people mistake hemp buds as marijuana because they have a very similar appearance.
Can CBD Cause You to Fail a Drug Test?
CBD only contains 0.3% THC or below, so it is unlikely that it will cause you to fail a drug test, but it could. It will highly depend on the amount of CBD you have consumed, your body weight, diet, and frequency of use. It is possible for THC to be detectable in your system for up to 30 days. However, it is typically only present in those who heavily use cannabis within a week.
Does CBD flower smell?
It will all depend on the strain of CBD products that you are using. Some strains may have a pungent aroma, while others may provide a sweet, sour, fruity, citric, or floral smell. It's unlikely that you will get a CBD Flower which does not have a smell.
What are the top CBD Hemp Flower Strains?
CHERRY WINE

ELECTRA

LIFTER

SPECTRUM

SUPER LEMON HAZE

SWEET PREMIUM

T1 FLOWER

WIFE