CBD Isolate powder
$8.00 – $3,000.00
Lab Tested- 100% Organic!
CBD Isolate powder: Looking for bulk CBD isolate powder? Manufacturers, retailers, and end-users may be interested in trying the purest form of CBD which CBD Isolate. CBD isolate
refers to CBD that has been "isolated" from all other hemp compounds. When finished, these
isolate products are composed of at least 98 percent pure CBD. It has numerous different
uses from dabbing in a vape pen to creating numerous end products. Our hemp is tested by a
third-party lab and is screened for microbes, pesticides and chemicals. Our CBD products are
analyzed for purity & active cannabinoids. Each of our products comes with a certificate of
analysis.
Description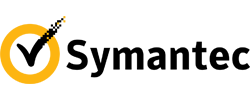 Only logged in customers who have purchased this product may leave a review.