The CBD flower contains high levels of cannabidiol (CBD) and low levels of THC. With so many strains to choose from it is hard for beginners to know where to start. Seasoned users may be curious as to which CBD flower strains to try next.
This comprehensive guide will help you understand:
What is CBD hemp flower?

The Difference Between the Hemp Plant and Cannabis Plant?

CBD Flower Strains

How to Choose a Flower Strain?

How to Buy CBD Flower Online?

How Much THC Is in CBD Flower?
What is CBD Hemp Flower?
CBD hemp flower is produced once the female hemp plant is fully mature. Hemp comes from the Cannabis Sativa species and the flower part is often referred to as the bud. Once it has fully bloomed, secretion contains cannabinoids and resin which attracts the pollen from the male hemp plant. As a result, seeds are produced.
Common Hemp Flower Names Include:
CBD buds

CBD flowers

Hemp buds
Research suggests that the seedless flower is the best option for CBD products. Hemp flowers will contain different levels of CBD. The percentage will highly depend on the strain.
The highest CBD hemp flower comes from specially bred plants that have been raised to produce larger buds. They will contain high potency levels of CBD and low THC levels to comply with industry standards. CBD promotes overall wellbeing.
What is the Difference Between the Hemp Plant and Cannabis Plant?
Hemp Plant

– is skinnier and taller than cannabis. Growing to around 12 feet tall and is bred to produce more CBD. The CBD flower will have a THC content level of 0.3% or below.

Cannabis Plant

– Heavier plant and is easy to grow outdoors with little to no effort. Cannabis plants contain more THC.
Best Ways to Consume Hemp Flower
CBD is fat-soluble, so infusing dried hemp flower in either oil or butter is a choice method if looking to digest your CBD. Many people choose to cook with it in this fashion. Digesting CBD will promote long-term effects. This is because molecules are broken down slower as they make their way through the digestive tract. On the flip side, the CBD will also travel through the liver, meaning it is broken down before entering the bloodstream and reducing its potency.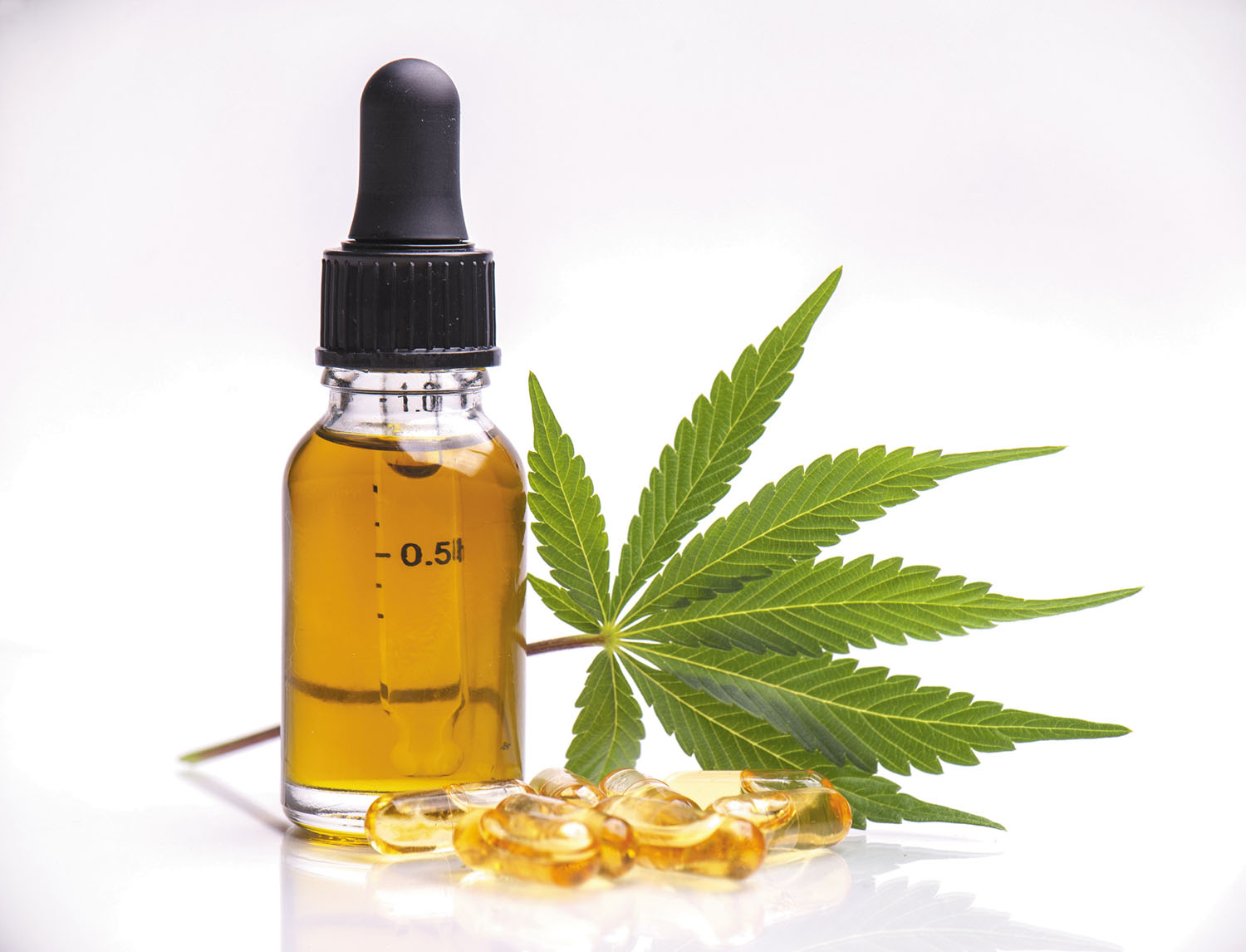 Other methods include:
Edibles

Smokables

Vape juices

Tinctures

Ointments

CBD oils

Hemp cigarettes
How Much CBD is in CBD Flower?
CBD buds are not a singular product. It contains a variety of high CBD and low THC strains. Therefore, there is no singular answer to how much CBD is in a hemp flower. On average, hemp contains 10% to 20% CBD. However, this is not a reflection of every single strain that is on the market. Everyone has different needs, and different levels of CBD allows users to cater to the needs they prefer.
When buying CBD, you can look for products that contain full-lab reports. In these reports, you will be able to find the exact percentage of CBD that the product contains. It will have a certificate with a date, which will ensure you get the most up to date information.
The 2014 Farm Bill legalized the cultivation of hemp in the United States. It can be sold in every state, but some require you to have a prescription to obtain products that contain CBD.
How Much THC is in CBD Flower?
The chemical composition will vary depending on the plant's strain and variety. The extract of CBD will be labeled as one of the following types:
Broad-spectrum

– This type of CBD will contain additional compounds such as terpenes and other cannabinoids. However, all THC is removed from this CBD extract. Therefore, you are less likely to find lower levels of THC. The most popular form is oil.

CBD Isolate

– This is a pure CBD extract. It will also have additional compounds from the plant and typically comes from hemp plants. Again, these hemp-based extracts should contain very low levels of THC (0.3% or below). Widely used as an oil or tincture, but also sold as a crystalline powder or solid slab to be ingested.

Full-spectrum – This CBD extract will contain only the compounds that naturally occur in the plant that they were extracted from. Therefore, these products will contain CBD, terpenes, flavonoids, cannabinoids, and THC. The oil form will have varying amounts of THC. Industry standards allow hemp-based CBD oil to legally contain 0.3% or less of THC. Many manufacturers do not disclose where their full-spectrum extracts came from, so it may be difficult to know how much THC is present. The most popular forms are oils, tinctures, edibles, topical creams, and serums.
Will CBD Flower Show up on a Drug Screen?
CBD Flower contains small amounts of delta-9-tetrahydrocannabinol (THC). It should not show up on a drug screen but it will all depend on how your body metabolizes the product.
The FDA doesn't regulate CBD products. Therefore, it is difficult to know what is in each product, even if they are legal in your state. You have to take into account where the CBD extract came from and how it was harvested, as this will make a difference in the THC levels. Certain types of CBD will contain less THC than others.
CBD comes from cannabis. Cannabis contains hundreds of natural compounds including:
cannabinoids

terpenes

flavonoids
CBD Flower Strains
When googling terms like "hemp flower strains" or "CBD hemp flower strains" the results will return with hundreds of suggestions. The CBD industry is booming and includes parent strains as well as crossbreeds.
When shopping around for the best strain, look for a full description of each product to help you narrow down your choice. The industry is full of choices, and everyone is different when it comes to choosing what strain is best for them.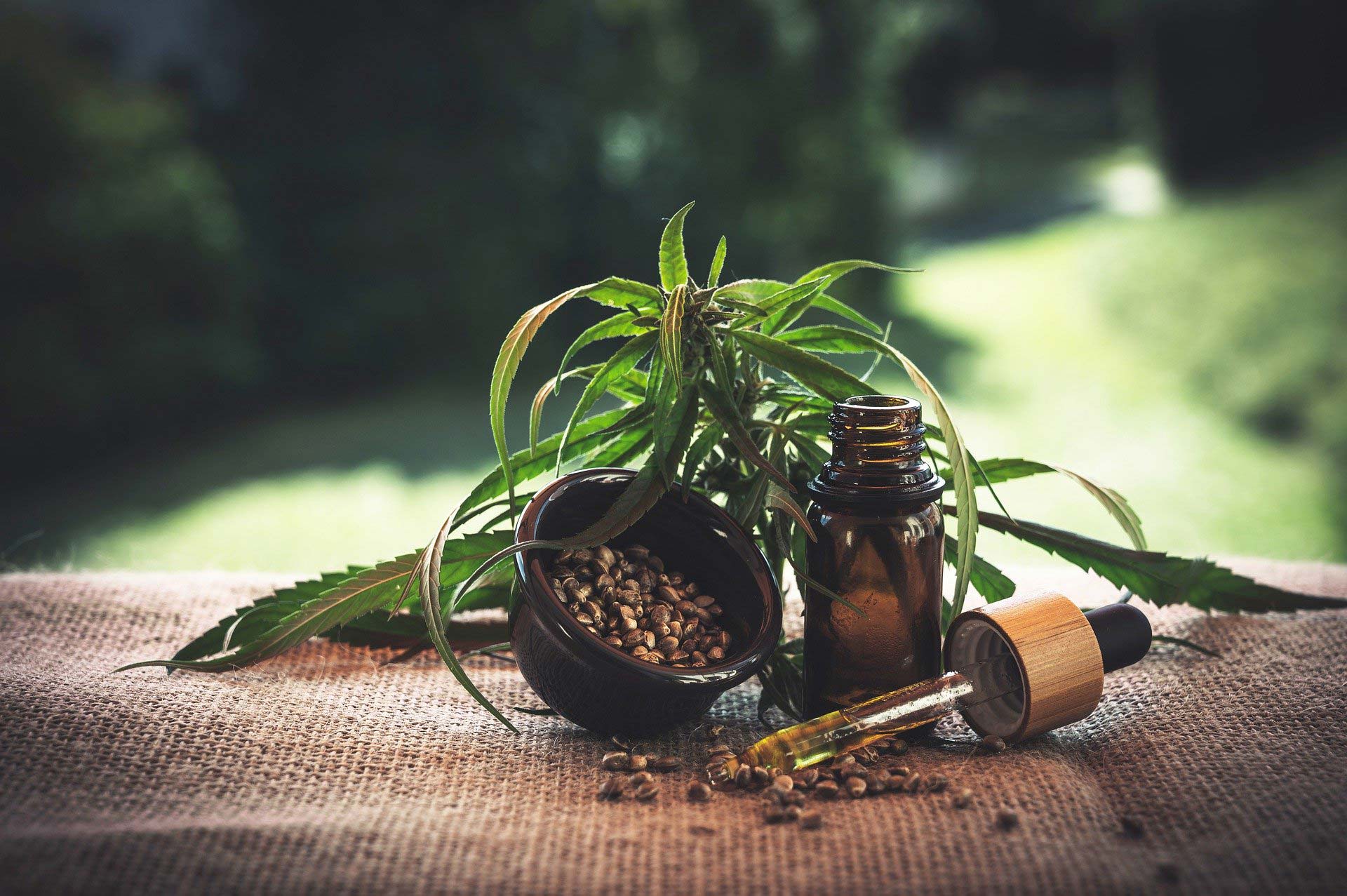 Harlequin –

Harlequin contains a 5:2 CBD/THC ratio. It is one of the most popular strains on the market and easy to find and purchase.

Ringo's Gift – Given its name by the founder, Lawrence Ringo. It is a hybrid cross of Harle-Tsu and ACDC. This strain contains a 24:1 CBD/THC ratio.
Sweet and Sour Widow – This middle of the road strain contains a 1:1 CBD/THC ratio. Perfect for beginners, as it is the ideal entry point for THC and CBD.
Stephen Hawking Kush – It is an indica-dominant strain and known to be a unique CBD blend.
ACDC – One of the favorites among CBD consumers. This strain contains a 20:1 CBD/THC ratio.
Cannatonic – Cannatonic can range in the CBD/THC ratio, which may vary between 5:1 to 1:1. It is a flexible strain and allows consumers to go up or down in levels of CBD potency.
Harle-Tsu – Harle-Tsu was also handcrafted by Lawrence Ringo and is a functional CBD strain. Often combined with other strains to achieve other levels of potency.
Canna-Tsu – Well balanced CBD/THC strain and offers a unique aroma. The smell contains both citrus and sweet earth tone. It has a complex blend of flavor and terpenes.
Sour Tsunami – Another strain designed by Lawrence Ringo. It is a blend of Sour Diesel and NYC Diesel. It contains high levels of CBD.
Pennywise – This blend is a cross of Harlequin and Jack the Ripper. It offers a 1:1 CBD/THC ratio.
CHERRY WINE – This strain is a cross of Charlotte's Cherries and Wife strains. Some Cherry Wine products contain up to 22% CBD. It has a very pleasant aroma that has a distinct smell of sweet cherries and a subtle hint of black pepper.
ELECTRA – It contains a variety of aromas including citrusy, sweet and piney. A great choice for those who like to consume their hemp flower orally.
LIFTER – A well-blended ratio of 14 to 20% CBD and up to 0.3% THC. It contains a variety of aromas including lemon zest, pineapple, pine, and white pepper.
SPECTRUM – This terpene rich CBD contains higher levels of THC than most.
T1 FLOWER – This floral strain has a hint of mint, citrus, and lavender. It is a great strain for vaping.
WIFE – It has a 20:1 CBD/THC ratio. A hybrid of wild cherries and is preferred among beginners.
Charlotte's Web – Probably the most famous strain of CBD and can come in 20:1 CBD/THC ratios.
What are the Strongest CBD Strains?
Charlotte's Web

– CBD content of 17%

Cannatonic

– Some plants tested as high as 17% CBD

AC/DC

– CBD-heavy strain containing between 16% to 24% CBD

Harlequin

– Strain contains between 8% to 16% CBD

Harle-Tsu

– Some strains yielded 21.05% CBD

Sour Tsunami

– Some strains contain

10% to 11%

CBD

Ringo's Gift

– Some strains contain up to 24% CBD
How to Choose a Strain?
With so many strains on the market, which should you try first? This is a question that many CBD beginners ask. Here are some basic guidelines that will help you determine which CBD strain is best for you.
Understand the Different Types
Oil

– High forms of CBD can be extracted and produced into a non-intoxicating oil. The oil can be ingested, added to a capsule, or mixed with food.

Tinctures

– This cannabis extract is taken sublingually, which means under the tongue. Tinctures are one of the oldest and are very popular among conventional users. A few drops under the tongue will promote overall health. They are not as concentrated as oil extracts and tend to kick in quicker than edibles or ingestible oils.

Topica

l – Infused topicals can be applied directly to the skin. It will contain a variety of therapeutic compounds, along with CBD as an added ingredient. It may come in the form of balms or salves.

Edibles

– There are infused CBD edibles and drinks available on the market.

Smoking or Vaping

– This form of CBD will help provide immediate results.
Research Strains
Each strain will vary in its potency. Therefore, you must take the time to study the different strains and decide a good starting point for yourself. This will allow you to go higher or lower in potency depending on the performance you are looking for.
Tolerance Levels
If you have never tried CBD, then it is best to start with a beginner strain. This will allow you to test your tolerance levels and assess the strain that will provide the best overall performance for you!
Aroma
When you are deciding on rather or not to smoke your CBD, ensure that you consider the aroma that the strain may let off. You want to make sure that it is a smell that is pleasant and that you tolerate it well. Each strain will offer a different smell. These smells may be fruity, sweet, earthy or skunky. If you have issues with smells, then you should pay close attention to the aroma when choosing a strain.
Availability
Depending on rather or not you are buying your CBD online or at a local dispensary, you want to make sure that your CBD is readily available. You will find that some strains are less popular and only available online. If shipping is an issue, or you prefer to go to a local dispensary then you will need to choose a CBD strain that is widely available.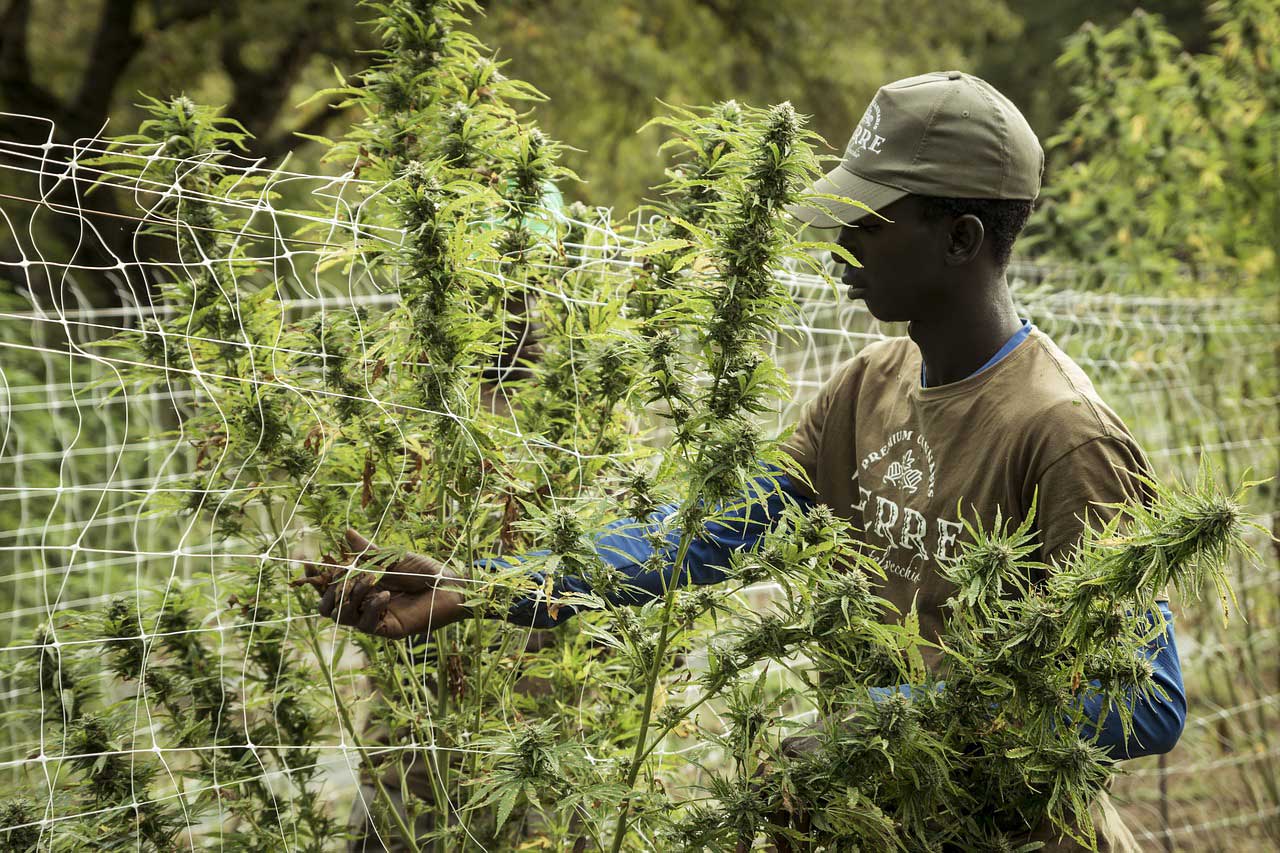 How to Buy CBD Flower Strains Online?
CBD buds can be bought online if the THC level is less than 0.3%. Search and check out various online retailers to decide which one you want to work with. You should check out their website and make sure they are reputable. The industry is vast and there are many CBD vendors offering products.
Try contacting them by phone or email to see if they respond quickly and answer all of your questions. You want to make sure you choose an online seller that is friendly, has a website that is easy to navigate through and offers safe transportation of your products.
Look at the feedback from other customers and read about their experience. You will be able to understand a lot about a retailer through reviews of other customers. It is easy to purchase CBD flowers online. It is like buying anything else.
Select your product

Add it to your cart

Fill out all the necessary details

Make your payment and checkout
Shipping will vary among vendors, so you will also want to check out shipping times. This is probably the trickiest part of buying CBD online rather than going to a local retailer.
You will want to make sure that the bud arrives fresh and ready to use, so carefully examine it when you get your package. Many retailers will use vacuum-packed foil bags. This will lock in the flower's smell and taste. The company you buy from should offer a tracking number, which will allow you to easily track your flower and check on current delivery times.
The label on your bud will contain product information, which will help explain what the flower is should it be stopped during transit. You will want to choose a company that is willing to go the extra mile to ensure your product is safe, trackable and ready to answer any questions that you may have.
Full List of CBD Flower Strains
Abacus

AC Diesel

ACDC

Berry Blossom

Berry Exotic

Blue Dream

Boax

Boax Bubblegum

Cannatonic

Cascades

Casino Cookies

Chardonnay

Charlotte's Cherries

Charlotte's Web

Cherry 5

Cherry Cherry

Cherry Sweet

Cherry Wine

Frosted Lime

Green Gum

Harlequin

Hawaiian Haze

Healthy Heart

Honolulu Haze

Jupiter

K.O.

Lemon Drop

Lifter

Oregon OG

Pineberry

Purple Boax

Sour J

Sour Space Candy

Spectrum

Sunset Road Sherbet

Super Lemon Haze

Suver Haze

Special Sauce

Sweet CBD

T1 Trump

The Wife

Watermelon Haze