The hemp flower industry is blooming and more businesses are beginning to pop up. As a new business, it may become increasingly difficult to stand out from the competition. When considering private label hemp products for your business, it is helpful to understand what private label cbd flower is and the potential benefits.
What is Private Label CBD Flower?
If utilized properly, private label hemp flower products can provide your business with profitable revenue. So, you may be wondering, "What is private label?" Private label products are all around us in grocery stores, pharmacies, and even outlet malls. A product by a company that is made or sent to another company, which then has that company's brand on it, is known as private label. If you have been considering private label hemp flower for your business, now is the time to learn more about what it can do for your brand.
The private label manufacturers make business deals with both individuals and brands. The manufacturer of the product gets no attribution to the product. However, they do get an increase in sales volume. Check out the various CBD flower strains that are available on the market.
Utilizing Private Label Hemp Products for Business
Private label hemp flower adds many cost-effective benefits to your business. If you are considered offering a line of products that are private label, it is always beneficial to think of how this addition will amplify your business.

Build Your Brand
You may have an idea for your brand, but are lacking physical product. That is where the manufacturer comes in. Once you have your products, you can start to build up your own unique brand.
Customer Loyalty
The products that you provide through your private-label are only available through you and your brand. This will help you maintain customer loyalty.
Increased Margins
When you purchase from a manufacturer for your business, you will typically pay wholesale costs. This will give you larger margins. This also saves the manufacturer money, as they do not have to pay for branding materials.
How to Choose a Hemp Flower Manufacturer
Hemp flower can be bought online wholesale. However, all companies are not made the same. Without proper testing, your product may be at risk of contamination. If you are considering a private label for your business, it is important to research different companies to find the best fit for you and your business. You will want to find a company that performs extensive testing to ensure the quality of its products, as well as one that maintains all certifications and passes inspections. Check out our blog post, "Is Hemp Flower Legal" to learn more about manufacture regulations.
At CBD Flower USA, all inspections are done by a third-party inspector to ensure that results are accurate. All results of their lab tests can be found online. The results of their inspections can also be found on all their labels. That is because they take pride in providing consumers with accurate information regarding their products to prove that they are an industry leader in compliance.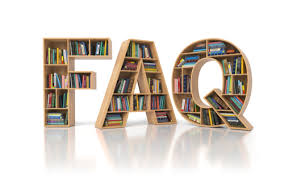 Private Label Hemp Products Frequently Asked Questions
What Is White Label CBD Flower? White label CBD oil allows individuals to get into the business of CBD. When a CBD oil is considered to be white label it means that the product can be sold under your brand name, but is produced by a separate manufacturer.
What Is White Labeling vs. Private Labeling? White labeling means a manufacturer creates a product that can be sold by multiple different resellers. These resellers can then put their own branding on this product. White labeling is quite common. Private labeling is when the product is taken by the reseller, then reformed to create a unique product.
What Are Private Label Hemp Products? While private label and white label may seem interchangeable but are actually quite different concepts. Private label products are product-exclusives exclusive to that particular reseller. Although white label products are typically generic and available to any retailers the manufacturers have partnered with, a private label product has been refined.
Is CBD Hydrophilic? Cannabinoids are considered to be hydrophobic, which means that they do not like being mixed with water and are actually not water-soluble. CBD will not dissolve in water and generally remains on the surface of the water. This is because cannabinoids are oily substances.
Can I Put CBD Oil in My Water?CBD oil is not water-soluble, meaning it will not dissolve in water and will sit on the top. Some labels may advise you against ingesting CBD oil. Always follow labels and directions accordingly. There are options on the market, such as CBD water, that may provide an alternative.
What Does White Label Mean? A manufacturer may make an agreement with a company or business to sell them their products and allow the purchasing company to then sell the products under their own brand. This is commonly known as white labeling. The products that are resold are typically generic and will be sold to multiple different resellers.
Is White Labeling Legal? White labeling is a mutual business agreement that is done with many well-known businesses and is a legal practice. Businesses and companies may use white labeling to boost revenue and increase brand recognition. The agreement has the potential to help both parties involved.
What Is the Difference Between Refined and Unrefined Hemp Oil? When hemp seeds are pressed to make hemp oil, it can be refined or unrefined. Refined hemp oil removes the grassy flavor that is common in the unrefined hemp oil and creates a colorless final product. Unrefined hemp oil may retain its color, taste, and some vitamins.
Can You Take Too Much CBD? Reputable sources for CBD will publish test results and vouch for their products' quality, guaranteeing the validity of their product. These tests, as well as any instructions for the product itself, should be readily available to consumers. Depending on the particular product, a dosage sheet may also be available to consumers.
What Is the Difference Between CBD Oil and Hemp Oil? CBD oil contains CBD and can be made from any part of the hemp plant. Hemp oil (or hemp seed oil) comes from the seeds of the hemp plant and may or may not contain CBD. CBD oil is hemp-derived and will not contain more than .3% THC. THC is the active compound in marijuana and is psychoactive. CBD, on the other hand, is not psychoactive.
Is CBD Oil Addictive? CBD oil or cannabidiol oil is derived from the hemp plant. The hemp plant is bred for its high CBD content and low THC content. THC is the psychoactive compound found in marijuana that can cause an individual to experience a euphoric feeling. However, CBD is a non-psychoactive compound.
Can I Put CBD Oil in My Coffee? CBD is considered to be hydrophobic. This is because CBD is not water-soluble and, therefore, may have difficulty dissolving into the coffee. However, CBD is lipophilic, which means that it is fat-soluble. If you want CBD oil to dissolve in coffee, you should add a fat source.
Do You Swallow CBD Oil? CBD oil is often available in tincture form for ease of use. The CBD oil is contained within a glass bottle, coupled with a dropper type dispenser. Often, you will find labels on the bottles with descriptions of how to use the CBD oil. Typically, drops are placed under the tongue and swallowed after a period of time passes.
Does Hemp Have CBD? The hemp plant is a variety of the cannabis plant. The marijuana plant is a separate variety of the cannabis plant. While the marijuana plant is bred for its THC content, the hemp plant is bred for its CBD content. In order for a plant to be considered hemp, it must contain no more than .3% THC.
Is CBD Better Than Hemp Oil? Marketing terminology can be confusing for some individuals. Companies that do not clearly identify what is in their product can be misleading. While CBD oil contains CBD, the same cannot always be said of hemp oil. Hemp oil may also be referred to as hemp seed oil. Neither CBD nor hemp oil can contain more than .3% THC and do not contain psychoactive compounds.