Hemp is growing increasingly popular and companies have started to offer hemp in more convenient ways. Hemp pre-rolls are now available as a convenient way to get CBD into the system. This cone-shaped pre-rolled joint is ready for a person to light up and enjoy. However, one of the biggest questions surrounding hemp pre-rolls is, "Are they legal?" Below, we will delve into the legalities surrounding hemp-pre rolls, as well as how to find a company you can trust.
The Legality of Hemp Pre-Rolls
Hemp pre-rolls contain hemp rolled up inside paper. These pre-rolled joints are shaped like cones and are ready for an individual to enjoy right away. Hemp contains less than .3% THC. Hemp is also known for being high in CBD. In the United States, there is confusion surrounding the legalities of hemp. In 2018, under the US Farm Act, hemp was legalized at the federal level. However, some states have made their own laws surrounding hemp. This could be due to the difficulty for local police to differentiate between legal hemp and marijuana. Some states have elected to ban both hemp and marijuana.
Two Things to Look for When Buying
Hemp has a large market. This may make it difficult for consumers to find a company that they trust. It is important for a consumer to do research prior to making a purchase. There are companies that utilize specific tests and provide these results to the consumer, in order to help them make informed buying decisions. You should consider these two things as well when you are in the market for hemp pre-rolls:
Flower Quality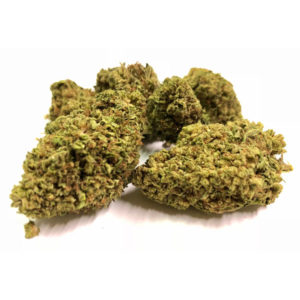 Many consumers are under the misconception that, just by looking at the flower's appearance, they will be able to determine the quality. Unfortunately, looks can be deceiving. You will want to find out from the company directly how they manage their hemp flowers. This includes the growing and harvesting process. Some companies present this information to their consumers on their websites. However, you may have to do some digging to find this information. The preferred quality of hemp flower is a premium high-CBD hemp flower. This type has been grown with human consumption in mind. This quality is considered better than hemp biomass, which is usually created in bulk. There are tons of different flower strains, so be aware of this when choosing a product.

Paper Quality
Remember that when you inhale the hemp flower, you are also inhaling what is wrapped around it. This means that you do not want a low-quality paper when it comes to hemp pre-rolls, as this may affect your experience of smoking. There are different types of paper a company can use, but there are three main ones: wood pulp, rice, and hemp. Each has its own pros and cons, depending on the individual. While wood is more sturdy, rice paper is lighter. While hemp is a nice balance, it also may have an aftertaste. You should find out which paper is used by the company you have decided on before purchasing.
The hemp industry is exploding, which brings comes innovative concepts for getting CBD flowers and hemp products into the body. Before you purchase hemp pre-rolls, it is imperative that you find a company you can trust. CBD Flower USA prides themselves on providing their consumers with test results and information regarding their growing and harvesting process to help consumers make an informed decision when it comes to purchasing hemp.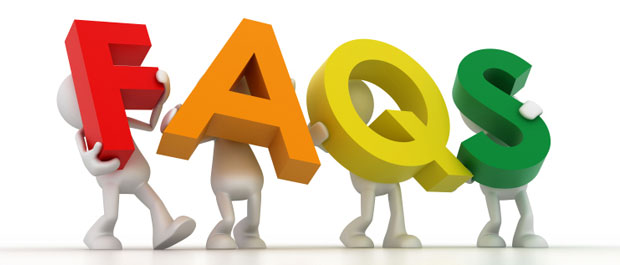 Hemp Clone Frequently Asked Questions
What Are Hemp Pre-Rolls? Typical joints are made by rolling ground-up cannabis strains that may contain THC. Hemp pre-rolls are made from CBD flower buds instead of these cannabis strains. In order for the product to be deemed hemp, the final product must contain less than .3% THC. The hemp joints then become available for convenient purchase as pre-rolled products, which are ready for use.
Can You Get High off CBD? CBD is one of many cannabinoids found within cannabis plants. However, CBD is different from THC. THC is a commonly-known cannabinoid that produces psychoactive effects, which can lead to individuals experiencing a euphoric state. CBD does not contain mind-altering compounds, though.
Does CBD Show up on a Drug Test? In order to be deemed CBD or hemp, products must contain no more than .3% THC. THC is the main active compound that is present in marijuana. Unfortunately, some products may become contaminated or may not be regulated properly and could contain higher amounts of THC, which would lead to a positive drug test.
What Are CBD Cones? CBD hemp flower can come in a pre-rolled form. These types of joints are convenient and easily disposed of. When CBD hemp flower is pre-rolled into a joint, it usually resembles a cone shape, which is why pre-rolled CBD joints are also referred to as cones.
Can You Smoke CBD in a Joint? CBD is one cannabinoid among many that can be found in cannabis plants. CBD hemp flower can be rolled and smoked as a pre-rolled joint. Although not very popular, smoking CBD allows it to enter the bloodstream. CBD differs from THC and does not contain the psychoactive compounds present in marijuana.
What Exactly Is Hemp? Hemp plants differ from marijuana plants, though both are varieties of cannabis. Marijuana plants contain .3% of THC or more. THC is a cannabinoid that contains psychoactive compounds. Hemp plants and hemp products contain less than .3% THC and the main cannabinoid is CBD, which does not contain psychoactive compounds.
What Does CBG Do to Your Body? Two commonly-known cannabinoids are THC and CBD. These are derived from the acidic form of CBG, known as CBGA. This process occurs when the plant is still young. While THC is psychoactive, CBD is not. CBG does not contain THC and is not a psychoactive compound, either.
Can Pure Hemp Papers Get You High? THC is the active compound found in marijuana plants. Marijuana plants typically contain .3% or more of THC, which can produce a euphoric effect in some users. Pure hemp papers do not contain THC and are not the same thing as marijuana. Hemp papers are sometimes used to wrap marijuana, however.
Will Hemp Papers Fail a Drug Test? Hemp does not contain more than .3% THC. Finding a trusted source, grower, and harvester is imperative to ensuring that the product has not been contaminated and contains the correct amount of THC. Hemp papers that are used to roll joints of marijuana may cause the user to fail a drug test due to THC content.
Can Hemp Shampoo Fail a Drug Test? The main active compound in hemp is CBD. CBD is the cannabinoid that hemp flowers are specifically grown for. CBD differs from THC in that it is a non-psychoactive compound. Hemp and all hemp products have to legally contain less than .3% THC in order for it to be classified as a hemp product.
Are Pure Hemp Papers Good? Pure hemp papers are made using hemp pulp and are unbleached. Pure hemp rolling papers are typically slower to burn and less ashy, making them more enjoyable for some smokers. The hemp that is used to make rolling papers is unrefined and pure, making it an eco-friendly option.
Are Hemp Wraps Better for You? Certain individuals may be concerned about their blunt wraps containing tobacco or nicotine. Hemp wraps offer an alternative. These wraps contain CBD and may come in various flavors. Hemp wraps are popular because they burn evenly and produce little ash.
What Are the Healthiest Rolling Papers? There are many different types of rolling papers on the market. These rolling papers are specifically designed so consumers can roll their own blunts or cigarettes. Throughout the course of history, many different materials have been used to make these papers. It is important to note, though, that inhaling smoke from any material may be dangerous to an individual's health.
Can You Smoke Hemp? Hemp flower is grown—and bred—for its high CBD content and low THC content. Hemp flower buds are able to be ground up. These hemp flower grounds may be rolled into a joint or packed into a bowl. There are also vaporizing, or vape, options.
Does Hemp Have CBD in It? The hemp plant differs from the marijuana plant; while the marijuana plant is grown for its THC content, the hemp plant is grown for its CBD content. However, the hemp plant does contain trace amounts of THC. In order to be considered a hemp plant, it must contain no more than .3% THC.